CrodaTherm™ helps market leader in cold chain logistics
INVOX* are manufacturers of best-in-class temperature-controlled packaging in many applications used around the world for pharmaceuticals and food.

They used our bio-based phase change materials (PCMs) to create a sustainable packaging solution without compromising on performance.


The need: phase change material application
INVOX required an alternative solution to salt hydrate PCMs to differentiate them from their competitors. A bio-based PCM product would allow INVOX to offer high-quality, long lasting, and more sustainable temperature-controlled packaging for single and multi-use logistic applications.
To achieve their objective, the team at INVOX specified a PCM that was:
Non-toxic
Biodegradable, and
Provided repeatable, consistent temperature control.
The solution: sustainable, reliable and safe phase change material for cold chain logistics
Two CrodaTherm PCM products were suggested by our technical team. The PCM products fell within the temperature range specified by the INVOX team (2-8 °C and 15-25 °C) and offered additional benefits, including:
High flash point
Long term stability
High latent heat capacity
No corrosive properties
No flammable labelling
USDA bio-based certification.
INVOX had significant experience of incorporating bulk PCMs into packaging applications and understanding of how phase change materials operate in the logistics chain. As a result INVOX were able to provide in-depth feedback to our technical team about how the CrodaTherm PCMs performed in their products.
To achieve specific processing needs our technical team worked with INVOX to modify the viscosity of the CrodaTherm product.
Phase change materials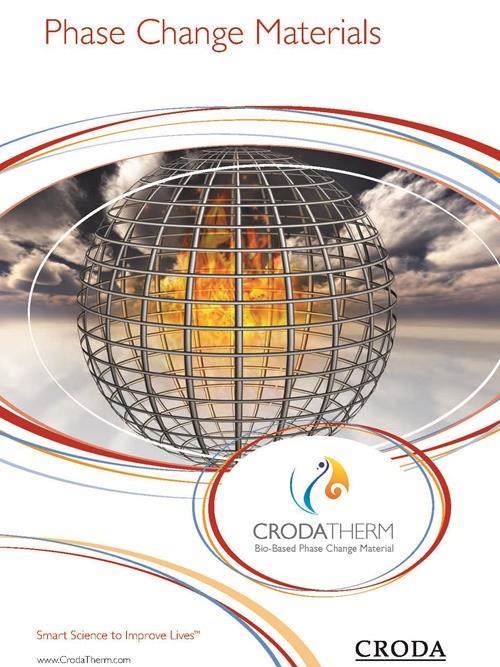 The result: CrodaTherm is the solution to more sustainable cold chain logistics
The bio-based nature of CrodaTherm PCMs is a key differentiator in cold chain logistics applications and INVOX is leading by example in offering a sustainable solution to the market.

INVOX's new temperature-controlled packaging solution is now successfully used for cold chain supply in pharmaceutical and food industries.

Modifying the viscosity of CrodaTherm greatly improved the rejection rate and increased productivity of their production line. As a result of incorporating bio-based, high-latent heat CrodaTherm PCMs, INVOX increased the performance of their product whilst improving safety by eliminating the use of corrosive salt-hydrates on the production line.

INVOX have found performance over the product lifetime has remained consistent because of the superior quality and consistency of the CrodaTherm PCM product.

*The name of the customer has been changed